Donation Opportunities
Fundación Amistad's ability to bring the Cuban and American people together in a powerful model of exchange and understanding can only be achieved through the generosity of its donors – people like you. Our current programs and initiatives include the following where your help can make a difference.
Education
In collaboration with the Cathedral of Havana, Fundación Amistad has established three daycare centers serving the four-year-old children of disadvantaged (single-parent) families and sponsors an annual teacher training program advocating innovative learning practices.
$100 will provide one month of care, education, and meals for two children at the daycare centers operated by the Cathedral of Havana
$500 will assist in covering the shipping costs of donated classroom furnishings and supplies to upgrade an existing daycare center
$1,500 will support one month of operational expenses including meals, snacks, personal hygiene, staff wages, and parental support programs for 30 children and their families
$5,000 will create a new daycare center to serve 30 children from disadvantaged families in the outskirts of Havana
Historic Preservation
For two decades Fundación Amistad has worked closely with the Office of the City Historian of Havana to promote the sensitive preservation of Havana's architectural heritage. Working in collaboration with the World Monuments Fund, Fundación Amistad helping to develop restoration strategies for the revitalization of the endangered Vedado neighborhood.
$1,500 will provide educational materials in support of a preservation workshop with the City Historian's office
$5,000 will support the translation and publication support for a significant book on the history of El Vedado which will guide in the establishment of priorities and assessments for the preservation efforts of the neighborhood
$25,000 will provide a matching grant for a fellowship program for entrepreneurial Cuba youth in historic preservation and urban revitalization
Arts Exchange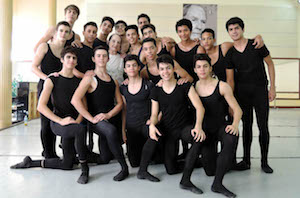 Fundación Amistad has been at the forefront of cultural exchange with Cuban artists and performers, supporting creative development in dance, music, theater, painting, print-making, sculpture, and photography.
$2,500 will provide a celebrated Cuban teenaged ballet dancer with the opportunity to study with a U.S. based dance company
$3,500 will support the bringing of the Vocal Vidas – a unique acapella singing quartet from Santiago de Cuba – to the United States for performances in New York, New Orleans, and Los Angeles
$10,000 will provide materials and instructional training to introduce art, dance, theater, puppetry, and music into the early childhood education programs of the Cathedral of Havana
$15,000 will provide recognition and support for the Dafnis Prieto Big Band Project – an ambitious creative initiative of the MacArthur "genius" award-winning performer, composer, and author
Agricultural Reform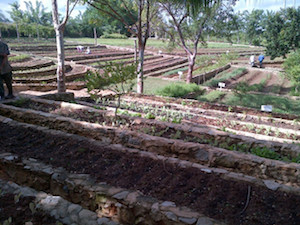 Cuba currently imports over 70% of its food, and it is critical to re-establish its farms for sustainable food production. In 2016, Fundación Amistad sponsored bringing U.S. scientists to Havana to discuss seed production, soils science, and climate change with Cuban farmers from the rural provinces.
$2,500 will provide support for a scientific exchange between American and Cuban farmers to enhance food production
$10,000 will provide initial incubation support for an entrepreneurial training center advocating organic farming and urban agriculture
Humanitarian Aid
Fundación Amistad has partnered with the International Committee for the Development of Peoples (CISP) to provide disaster relief for the rural victims of Hurricane Matthew to rebuild their farms and communities. The focus of this aid benefits four village communities with 1,000 residents. One hundred farming families (300 people) require significant help to recover their farms and livelihoods.
$300 will provide an agricultural tool-kit to assist a single family to re-establish their farm
$600 will provide a construction tool-kit to assist a single family to re-build their home
$2,700 will provide agricultural and home re-building assistance for four families
$5,000 will provide technical assistance for 100 families so that their production systems will become more resilient and in accordance with guidelines established by the Department of Conservation
Please Donate
Use the secure link below to donate on line, indicating how you would like your donation to be directed. Additional significant opportunities are available for funding. Please contact Fundación Amistad to discuss your areas of interest.
Celebrate with Fundación Amistad
You're invited! On Saturday, August 19, 2017, Fundación Amistad will celebrate our 20th anniversary with a party and fundraising event in East Hampton, New York. This party, held on the lawn overlooking Three Mile Harbor, will be a memorable summer event. Dafnis Prieto, the Cuban musician and MacArthur "genius" award winner, will perform with his quartet and be honored with FA's Prize for Cross-Cultural Understanding, awarded previously to Cuban-American playwright Nilo Cruz. The celebration is family-friendly, and young children are invited to attend free with their parents. Ticket purchases will be available soon, but please email fmiller@fundacionamistad.org if you are interested in attending the event.
Internships
Interning opportunities are available for graduate students and upper-level undergraduates with an interest in gaining experience working with international partners and Cuban communities. Examples of internship opportunities include research focused on Fundación Amistad's initiatives, field assessment and documentation, awareness advocacy, and assistance in our digital outreach campaigns. While we are unable to provide funding for internship positions, Fundación Amistad will sponsor applications for funding and fellowships for potential interns, and assist in supporting efforts to receive appropriate academic credit. Please contact us to further discuss internship opportunities.